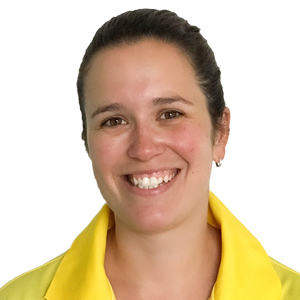 Alison Cusack
Alison is the co-owner/operator of the Craigieburn/Mickleham Mini Maestros franchise.
Music was a part of many aspects of Alison's life growing up. Of particular note, was her love for calisthenics which fostered an appreciation for many different styles of music. Alison was involved in calisthenics for 27 years, competing for 20 years, before focusing on teaching students, and sharing her love for the world of music, singing and dancing. Throughout her school years, Alison learnt the piano and was a part of choirs and instrumental bands. Following secondary school, Alison became a qualified Speech Pathologist, where she worked with primary school children for seven years.
Since having two daughters of her own, Alison has gone back to enjoying the musical side of life, and enjoys having a dance and sing with her girls on a regular basis! Both Alison and her daughters love the Mini Maestros program, and can't wait to share it with the children of Craigieburn and Mickleham.