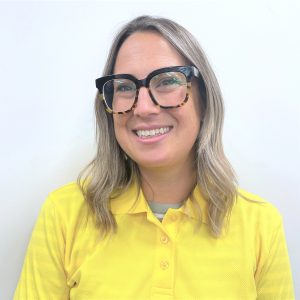 Megan Oldmeadow
Megan's love for music started at a young age when she joined a children's choir. This lead to many years of touring and singing with multiple choirs and ensembles .
Megan graduated with a Bachelor of Music in 2008, majoring in vocal performance from the Melba Conservatorium of Music. After graduating, Megan pursued a career singing both as a soloist and in ensembles throughout Australia, the Uk and Ireland.
Upon her return to Australia, Megan wanted to combine her love for music with her love of children. In 2016 she completed a post graduate degree in Early Childhood Education at RMIT. Since then she has enjoyed working as a classroom kindergarten teacher.
After becoming a mother of three, Megan's joy for music and children has lead her to Mini Maestros.
Megan is passionate about teaching children through play, exploration, adventure and experimentation. She loves to sing and believes music is vital in teaching small children, and that all children love and connect with music. Music gives children the ability to relax, concentrate and be a part of the group no matter their skill or comfort level.