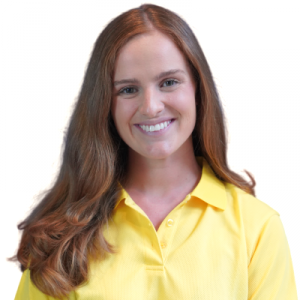 Rebecca Cullinan
Rebecca is an actor, singer and vocal coach based in Melbourne. After graduating with her Bachelor of Music Theatre from the Western Australian Academy of Performing Arts (WAAPA) in 2016, Rebecca performed in musicals such as Legally Blonde, The Beautiful Game and Bring It On The Musical. Rebecca was a semi-finalist for the Rob Guest Endowment and originated the lead role in Auckland's City of 100 Lovers. 
Rebecca discovered her passion for working with children through her first tour with Perform! Education Musicals, bringing the magic of book week to life in primary schools all across NSW.
Teaching and working with young adults and children for the last five years through her private singing studio has allowed Rebecca to experience the importance of mentoring through music. As the oldest sibling of four, and a previous nanny Rebecca has always been around children and teaching with Mini Maestros has felt like working with a big family!