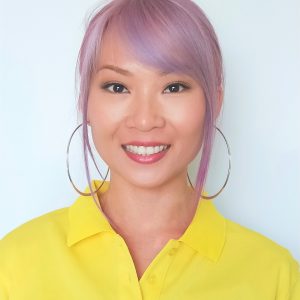 Tammy Bui
Tammy is a passionate children's hairdresser and mother to a 2 and a half year old daughter, plus 3 god children, who she loves to sing to. She studied music and the arts in high school and comes from an artistic family background. She loves learning, playing and composing her own melodies on the piano and vibraphone. In her spare time she makes music with her fiance who is a musician.
Before motherhood, Tammy had multiple jobs working alongside families in local communities. She studied Early Childhood Education which led her into specialising in children's hairdressing. She has performed as a children's party entertainer and worked as a nanny and volunteered with less fortunate youths.
Combining her passion for children, people and music was the very reason why she was so excited to become part of the Mini Maestros family! In both her career and personal life, she aims nurture the growing minds of children with an intuitive and empathetic approach.