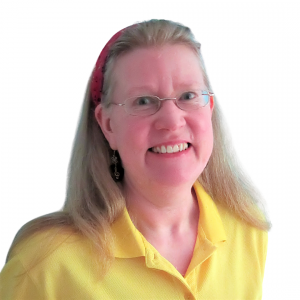 Karen McAlister
Karen is an early childhood teacher who has been teaching in pre-schools for a number of years and is currently teaching two groups of 3-4 year old children. She has been musical all her life and was one of the Yamaha Music School's first students when they began classes in Australia. Karen learned piano and spinet organ for a while but really blossomed when she was finally allowed to start guitar lessons at 13 and never looked back! She majored in music when studying for her initial Early Childhood teaching qualification and sang in choirs all through school and teachers' college.
Most of Karen's musical activity since then has been with young children and their parents or in social settings rather than on a stage.
Karen is delighted to be part of the Mini Maestros team as the program's belief in whole-child development and learning through play aligns with her own philosophy on how young children learn best and the importance of music to their education and development. And she loves seeing the joy on their faces when they're participating in something musical!