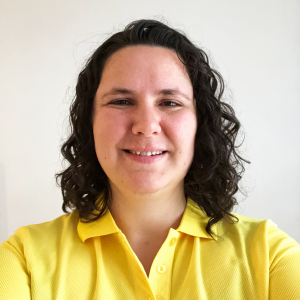 Rosie Savage
Rosie has enjoyed a vibrant career performing and teaching music for 20 years. Her passion for music has been lifelong and this was formalised at age 6 when she commenced piano lessons. She continued piano lessons throughout primary and high school and also started learning the French horn once she was at high school. It is this instrument that stole her heart. As a horn player Rosie completed Masters in Music Performance in 2006 and has played professionally withboth the Melbourne Symphony Orchestra and Orchestra Victoria as well as performing in various musicals, chamber music groups and on live television.
Rosie remains in demand as an instrumental teacher and has a passion for combining music performance with music education. She is involved in educational concerts with her brass quintet Shrewd Brass and her windensemble Eine Kleine Wind. Throughout her career Rosie has witnessed the power of music in connecting with others and has seen how learning and creating music can enrich peoples lives. This brings joy to her life and the desire to share this at a grass roots level has lead her to open the Mini Maestros franchise in Bendigo.
Rosie looks forward to helping many children discover the sheer joy of connecting with music and connecting to others via music.