The Mini Maestros education program has been developed over many years of trial and research. The music literacy component is based on Kodály methodology and repertoire. The influences of the theories of Orff, Dalcroze and Suzuki are also evident. Much of the music is by local Australian composers featuring multicultural influences.
Our education program is sequential. Our babies' classes are primarily aimed at building an appreciation for music through unconscious learning activities, and help to give the primary care giver confidence to share music with the child. Our toddler classes start to build the child's knowledge of music, and in our classes for preschoolers the unconscious learning becomes apparent as the children discover the beat and the rhythm in the music, identify high and low sounds on the music staff, become familiar with musical terms, and learn how to read basic music elements.
Singing, dancing and playing percussion instruments
Our teachers bring a variety of percussion instruments into the sessions for the children to experiment with. We provide attractive and entertaining props, which stimulate the children's imagination and keep them engaged in the music-making educational activities.
Class Sizes
We aim to have no more than 10 regular enrolments in each class so that every child receives individual attention.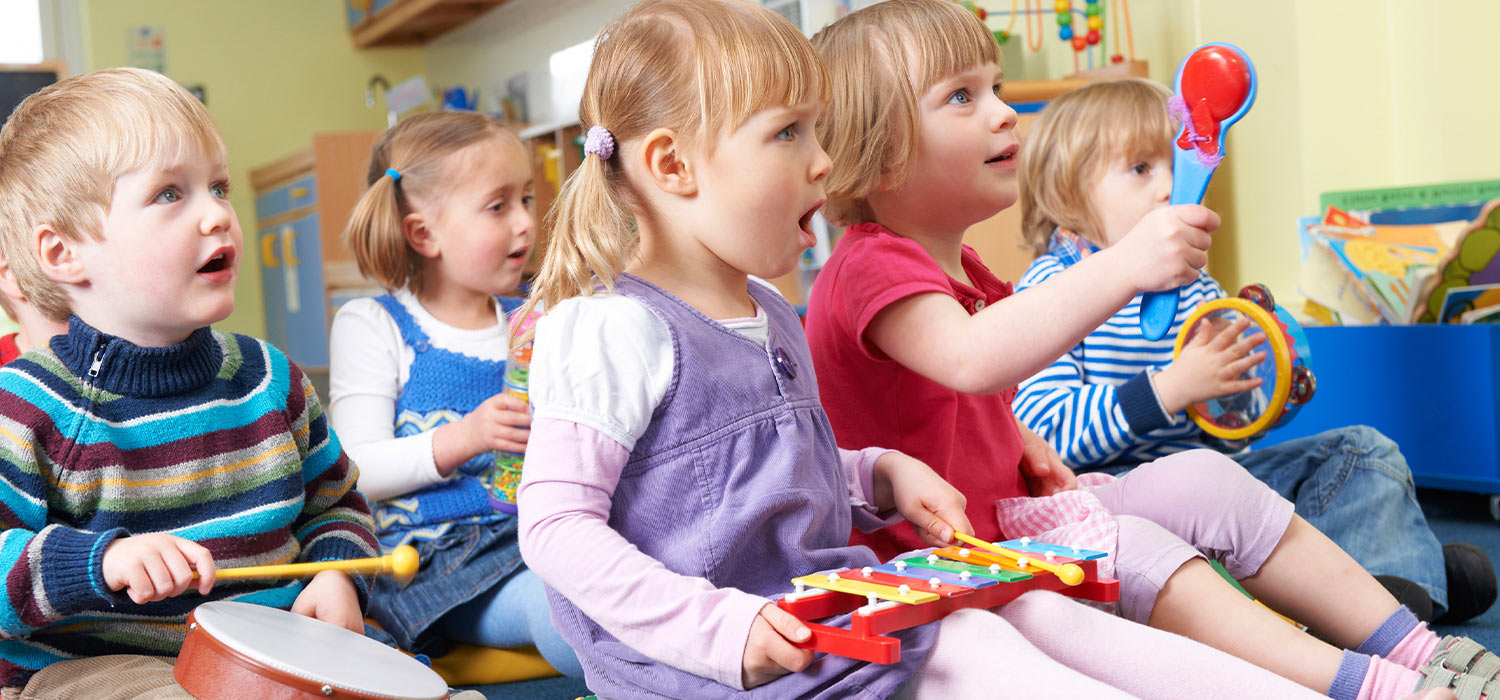 Studio Classes
Parents and carers of our Mini Maestros students are welcomed into the class and participate along with their children. This time together not only allows the parent or carer to spend valuable play time with their child it can also provide the time for the parent or carers to observe their children's development. Parents and carers also have the opportunity to meet each other and sometimes long term friendship bonds are established in Mini Maestros class. Mini Maestros sessions are also provided at early learning centres.
Music Books and Student Equipment
Each child attending studio classes receives a Music Book each teaching term. This book includes the repertoire for the term and also give ideas for enjoyable follow-up activities at home, while reinforcing concepts learned in class. In addition to the music book, on first enrolling a child will receive the student equipment starter pack relevant to their age group. For details of equipment by age group see classes by age group.